Hello Game lovers! I know that in present scenario almost every youth in this world having smart phones and gadgets which are mostly android based, so everyone is having madness about those games. Some peoples were caught playing these games at very crucial areas where they were not supposed to do even I also do that some times and my mom caught me.
Android games or we can say electronic gadgets become most important part of our life and in any device games are the best way to spend our time when we are alone. It makes our mind busy and not let be feel alone and obvious every game left a effect on our mind it could be either good or bad.

So that's all show the craziness for android games. Here I get some more interesting android games and brief info about those games. You must be aware about your games which you played with frenzy like that, or you will know some other new games. So, don't think so much come on lets read the article.
1). ISLAND DELTA:
Island delta is developed by MANTISBITE from NoodleCake studios. This is an exciting game which is full of action and adventures where you can flourish weapons to defeat threatening enemies. There are lots of challenging puzzles to solve and also have some logical story lines to solve up to end of level of the game. The game has total 30 levels within 3 chapters.
---
2). MINECRAFT: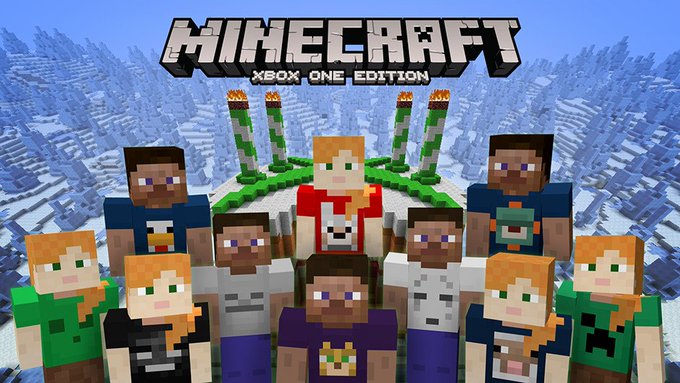 This game is the enhancement of your most ever favourite game TETRIS. Minecraft is a best selling android game for kids. It engages your kids in creativity , geometry designing and they lost in the world of imagination of building blocks.This game will increase the thinking ability of kids. It helps you to know the creativity level and mind status of your child. Your kid will use his / her imaginations in this game which shows his/her view or perspective among various situations.

---
3). CRASHLANDS:

Crashlands is a single player game, which is full of action and adventures.This is developed and published by Butterscotch Shenanigans. In this game a trucker has crash landing on an alien planet and your task is to winding up all his craft, you need to collect items for crafting truck like weapons and Armour. There is lots of fun and numbers of hours you can spend here.
---
4). CLUE:
Clue is so much trendy game for kids not only in androids but also in real since our childhood. This is the game of solving murder mystery by getting CLUE among six peoples.You will have to solve the mystery by going through the game that Who did it? / Why did it?/ Where…. and blah blah …. . All suspense will be cleared until you reached in the last of the game .There is a lot of fun , surprises and suspense whole through the game.So it is a mind game full of logic and best use of clues.

---
5). OCTAVE:
Octave is a full-on horror drama like Hollywood movies, this is the best choice for those who likes horror Hollywood movies. This game present them a real scenario , they have to face all those paranormal activities, monsters, dark woods and obviously puzzles also to survive through the game to stay live till the end. Perhaps, the graphics of the game are not too good but mechanics of the game are superb.The only draw back of the game is that you will be locked in for a while means you can not save game until you complete the chapter.

---
6). SUPER MARIO RUN:
I feel that there is no one in this generation , who never played Mario in their childhood, that was the best childhood memory. Super Mario Run is the advanced version of our MARIO, but it can be played by only one hand , you can control its speed by only tapping on screen. This game become so much trendy and famous in very less time because the popularity of MARIO is already exist in our minds and hearts . And in this game those old features came with various advanced functions which attract users passionately.
---
7). THIS WAR OF MINE:
This War Of Mine is a theme based strategic game where player needs to be survived in crucial environment like WAR. The task of the game is to survive in war with the help tools and weapons which are acquired with the character whom you control to play as a player. In this game the player is leading the crowd of a town and should make difficult decisions which can be gives scary results.It is the player's(YOU) responsibility to manage the health , food and mood of their character until the ceasefire declared , it occurs after a random period. Game has nice graphics and lots of content.

---
8). POKEMON GO:
Pokemon go comes in mobile gaming frame since July 2016 and suddenly becomes the best mobile game ever.It gets popularity very fast because it is based on real world scenario , it provides us physical playground not virtual. In this game people has to locate , catch, battle with some special creatures called POKEMON , with the help of GPS systems in devices. GPS gives you a real location and you have to reached there to find your Pokemon and this is exactly your task. This game required high speed internet over through the whole game.
---
9). CLASH OF CLANS:
Supercell developed and published a strategic video game , which is CLASH OF CLANS. It is first developed for iOS platforms but later it is released for androids also. In this game your task is to build or set up your town by the resources which you gained by attacking on other players by using fighting features of game. In resources you can gain gold , elixir and dark elixir. This is a multiplayer game.
We hope that you like this top android games list, if you have missed any game of above list yet, then download your desired game from google playstore and start enjoying.We would like to hear your most favorite game below in comments. So please do mention your favorite game below and also don't forget to share this post with your friends!