Hello ! As we all know that Facebook is already very famous or best time filler among youths as well as it also become so much popular among the generation between 40's-60's. In-fact now a days this generation uses Facebook more than youth. And if we taking about time filler then first things comes in our mind is games and if is related with social media then it is accepted by everyone.
In current scenario if we run a survey then we found that most of the crowd which is using social media or games related social media will come from our parents generation or kids because they people required any time filler except televisions. So here we have some Facebook games which are going to be popular on site among those peoples who need these types of light games for being relaxed.There are lots of games some are multiplayer games and some are single player game , you can choose according to your need.
So, lets begin don't think much just go through the whole article and get some interesting games for avoid your boredom and also suggest the article to those who need this .Here you go best games which makes you addictive of them.
1). DRAGON CITY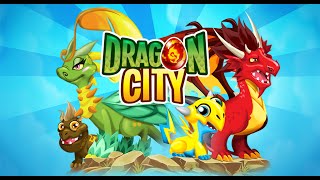 In this game you have to create a world or living environment for your dragon by using graphics. First you have to setup city for them then you also have to mange food , shelter and other basic necessities to your dragon and let them breed. Your target is to make different breeds of dragons in the city. It is pretty game in the way of graphics and interface and best time killer. You must try this.
---
2). FARMVILLE 2
This is the best choice for those who are nature lovers and love to gardening. This s the platform which allows them to exhaust their hobby on screen , it allows to harvesting , sowing,and plowing the crops. It is beautifully designed by the graphics of field and real country side scenarios. So it will make us feel that we are doing all these in real. This is the best game for being relaxed in summer 's noon and it is the most addictive game on Facebook.
---
3). 8 BALL POOL
8 Ball Pool is just the simulation of pool games on mobile and it is the best start of billiards on mobile which is favorable pool game. It is one of the largest playing multiplayer games in its genre.8Ball pool can be played by any computer or any hand held device and allows to run on any ordinary flash in your browser .
---
4). ANGRY BIRDS FRIENDS
Angry birds friends is an interesting game based on physics rules, which are implemented amazingly on screen.It is a best time killing game for any age group of user or player. Here you can spend hours and feel that you spent a minute only , you will not get bore from this game soon. In fact your excitement increased as you get scores and wiling to score more than before. social media allows you to invite friends from your friend list and get bonus, gifts or lives to play.
---
5). CITYVILLE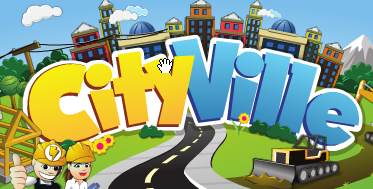 Cityville has same game play as farmville 2 , you have o developed a virtual city or town like infrastructure. You are the owner of city so you need to do task for development and growth of city.You can also visit neighbor's city , you can do different jobs there it will helps you to gain reputation points. Points increase your energy level , your coins etc. You can establish business with sale or purchase goods with other player or cities. on the top left corner of screen you can see some tasks and this is your main goal to complete these tasks and earn city coins.
---
6). FARM HEROES SAGA

This game is developed by candy crush saga creators and game play is also based on the game play of candy crush. In candy crush we have candies to match or to make a blast and there we have farm heroes to do the same tasks. It has amazing graphics during blasts ,its graphics effects, colors and all visual are so much attractive for kids as well as others. This is best time killing game like candy crush.
---
7). SUBWAY SURFER
This is the most popular game in social media among every age generation.It is action based adventurous game with full of excitement. In this game you need to run fast and speedy before the train on track as fast as possible.Its super interesting game and fully free to play on Facebook.Its vibrant color and HD effects engaged kids or adults for hours.
---
8). TEXAS HOLDEM POKER
This is the best game for poker lovers. Here you can enjoy full functionality of live poker and you can earn or loose money or coins as real. It gives full casino feel by the terms used in game or its multiplayer feature. Zynga Poker is the best option for casino fans and Poker gamers as well. If you like playing slots or blackjack, you'll enjoy best at home in its friendly poker community. This game is only  for entertainment purpose for an adult audience and never provide real money gambling nor anything like any chance to win real money or prizes. I also like that you actually need to make strategy for your gameplay to collect the required amount of tokens and bonuses. Few new features  have been added to improve a professional tournament style table and blind countdown timer that always help you the strategize the play.