Hi ! I am here again for you with amazing puzzle games in android. Peoples who like puzzle are considered more intelligent and more creative than others and this is true . Also if anyone regularly solving puzzles for quizzes then his /her IQ level increasing guaranteed. Its obvious that solving puzzles is a mind game and it performing exercise of mind. Some people thinks that puzzle games are designed only for adults or old ones but I am not agreeing with those peoples because some times kids can solve puzzles more efficiently than others.
"Here are some most popular puzzle games for kids , adults or oldies also. Don't think much just read out the whole article and increase your knowledge ."
---
1). MEKORAMA
---
This is an superb puzzle game for kids, as the kids are innocent this game is designed only for innocent but smart kids It has cute and simple graphics, It takes less memory space of your device compared to all smart phone games and it is fully available at free of cost.There are 50 levels in a game to play or cross.
---
2). REPUBLIQUE
---
This is an amazing puzzle game with complex mechanics and beautifully designed graphics. Right now it is best escape game on mobile games. It has a perfect story line. Your task is to take out safely a girl named HOPE under the security of guards, surveillance cameras and various other puzzle obstacles. It is little bit expensive than compare to other games but it has blast of refreshment. It continues longer , having approx five episodes to enjoy.
---
3). SHADOWMATIC
---
As the name described it is a game of Shadow, and where is shadow there is always a mystery or puzzle about that shadow. This is an award winning puzzle game developed by Triada Studio games from Armenia.The target of this puzzle game is to provide a challenging and relaxing puzzle with amazing realistic graphics.It is a single player game , in this game player has to identify the recognizable body in the shadow through a spotlight.Like all other puzzle games it also have levels and the theme of level is based on theme like in animal level all the surrounding are related to forest and in baby level surroundings are likely to a child nursery.If you stiff anywhere in the game then you will get hints. You can purchase these hints by game currency.
---
4). CUT THE ROPE FRANCHISE
---
Cut the Rope Franchise is an awesome choice for a puzzle game for kids. Kids will like the graphics of this game definitely. It has a cute and pretty monster which seems a lead character of the game. You have to manage the levels of game in such a manner that you should make available candies to monster. Every level has different scenario and themes for make a fresh feel look in every level to kids. The players of this game can be from any age group not necessary that this is the game for kids only.
---
5). 2048
---
This game is available of free of cost . It is as similar as basic tiles puzzle game .Your task is too combined all tiles of same number together and create new numbers. You can create large numbers , the game will be end when you can't be able to create more numbers.The levels or version includes several grid sizes to play starting four by four upto eight by eight.
---
6). LIMBO
---
This is an unique and adventures puzzle game , which will screwed up you mind fully for a while when you playing. Here you will play the role or character of a little boy , and you have to help him to find his sister who is in prison . You will wandering as a little boy and getting back to back clues as a hint to find his sister. According to the game length the cost of the game is little much but the game is good and interesting puzzle game.Here you will get variety of puzzles and enjoying it guaranteed. There is also the option of demo playing is available before you purchase it .
---
7). PRUNE
---
Prune is also a puzzle based game , it attracts nature lovers. The player with the hobby of planting or gardening can enjoy a lot with this game . Here you got a chance to plant a tree and make it grow and this is the only task for you. Your task is to help that plant to let it grow in the light. This game is not free you have to purchase it, but you never regret after purchasing it . It is a nice familiar- friendly puzzle game with levels . You have to sync with devices and play well to win.
---
8). THE ROOM SERI
ES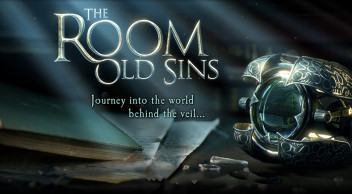 ---
The Room Franchise , this is the best mobile game ever made. It contains hidden puzzles , you need to unlock all puzzles and then solve it. It has complex design and gorgeous graphics features. Theme of puzzles are designed beautifully and story based.It has three levels and all have various cost for purchase like the level one cost $0.99 and second costs $1.99 and the most recent last level costs $3.99.